29th October 2012
Hurricane Sandy aka Frankenstorm Is Upon Us, Stay Safe East Coast!
Isn't it ironic that what is being touted as one of the biggest storms to hit the East Coast is nicknamed Frankenstorm, and is hitting on Halloween… pretty creepy (side note: now that Alanis Morisette song is stuck in my head, blah!). I've seen Facebook statuses and even some tweets by people wondering why New York is freaking out over a "rain storm"…… seriously people, lets put this in to perspective.
Here is a side by side comparison of Hurricane Irene, the last hurricane to make landfall in New York, and Hurricane Sandy who is making her way to them today: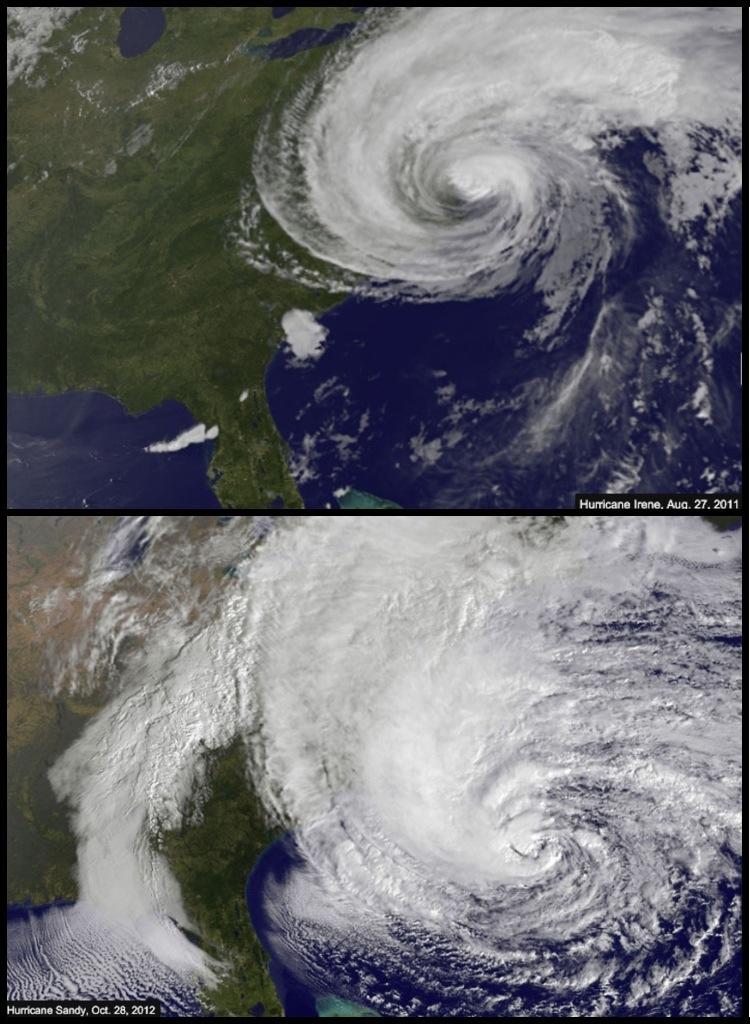 I don't know about you, but that looks like a lot more than a little "rain storm" to me. I mean its such a big deal that there are now over 8,962 flight cancellations so far…that's a hell of a lot of people. Not to mention, Starbucks has closed all of their New York locations, the MTA is shut down, Broadway is closed and the NYSE isn't opening today… shit just got real!
My only hope is that everyone took precaution and prepared themselves for Sandy's arrival.
Let's hope there is none of this foolishness going on this time around:
Check out the rest of these hilarious pictures of how people in New York prepared for Hurricane Irene last year on this Buzzfeed post.
And on that note, you should also check out this post…because if you're gonna be without internet for a few days you can at least remember this image of a tap dancing cat: 
So East Coast: stay safe! We'll be keeping track, and will be excited when Sandy has blown over and we can all go back to business as usual.
Until then, you can follow live updated of Hurricane Sandy at The Weather Channel's Hurricane Central here: http://www.weather.com/news/weather-hurricanes/sandy-coverage-updates-20121027